WEDDING IN BOMBAY
Awaiting the date of departure from Mumbai, we visited the city center.
Leaving Victoria Station in the center of Mumbai, we listened to music from live orchestra on an adjacent road. With a compass the music arrived at a small parade-course of a group of guests dancing with the orchestra accompaniment.
And in a florist Suzuki-Maruti, a groom who would not have closed the twenty years.
They immediately called us to their company as if they were waiting for us and we were encouraged to dance and be glad with them. You do not find it every day.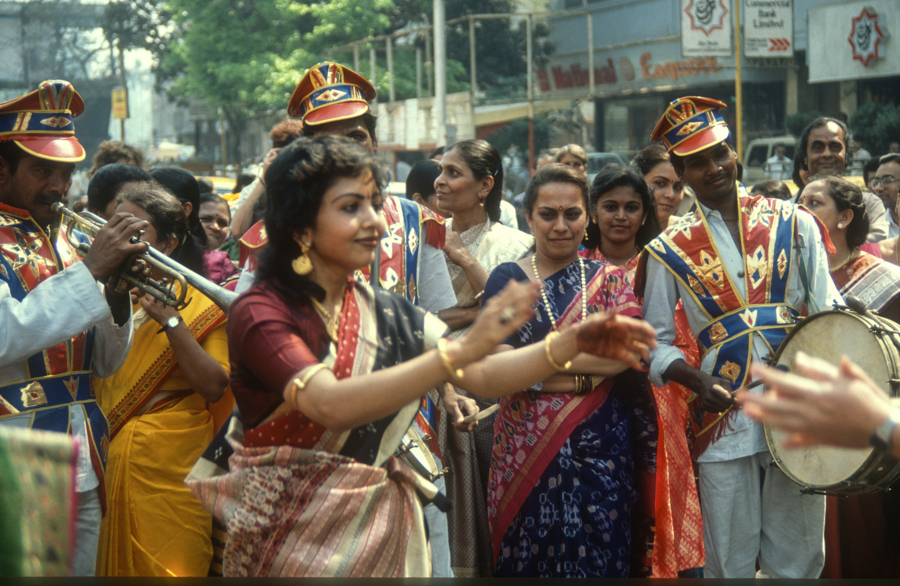 In a while we reached a stage, a part of which had turned into a flower-shaped atrium. With real flowers. There the bride's relatives waited for the groom.
The beautiful bride.
At the beginning of the ceremony they sit opposite to one of a cloth
And then sit side by side.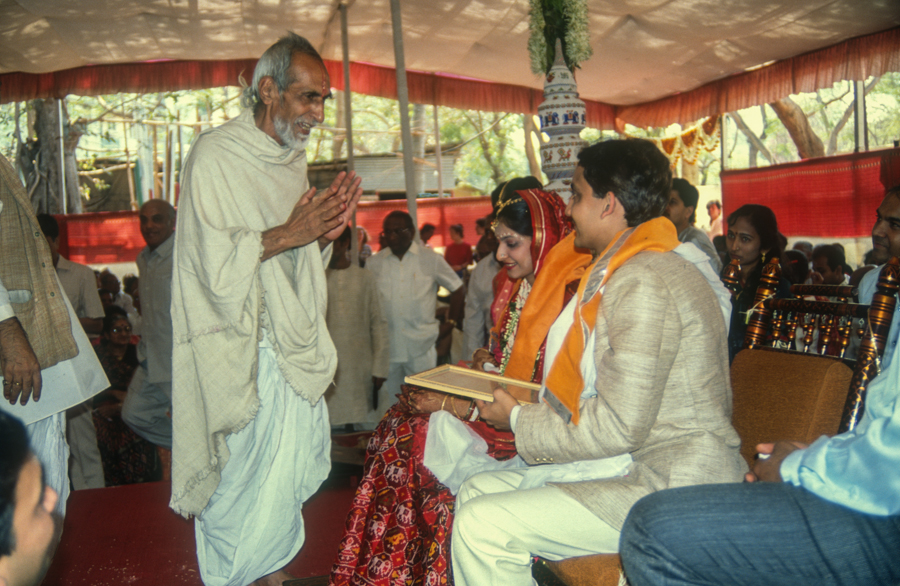 The widows front in front, dressed in white.
The maid of honor.
Next to the ceremony there is a whole kitchen that will feed all the guests. Because the ceremony would take many hours to ask us before we go to eat. Delicious meals. We had no gift to offer them.
Wedding in Jaipur
Apart from the orchestra, if the wedding becomes night, there are also moving chandeliers that surround the procession
  The most "unhappy" bride I have ever seen. It rained and destroyed all the magical setting that had been set up and forced to enter a hotel room. This is considered a bad omen for the bride.
    The groom on his white horse. Ride in the room !!
WEDDING IN VILLAGE
The bride
(The photos have been taken by the truck along the way.)
And the groom and his relatives who go to find the bride

WEDDING IN KERALA
Wedding reception at Kochi.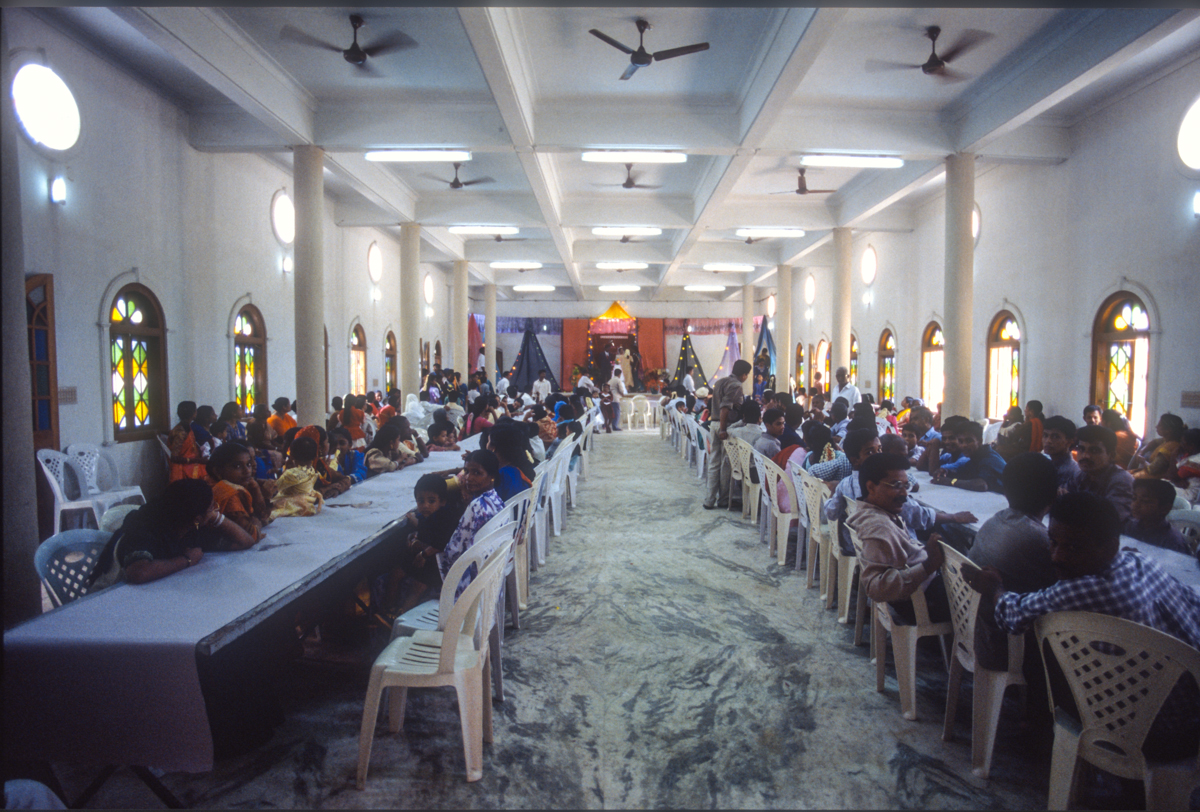 A relative after he first fed me then told me that I had to make a symbolic gift to the couple. I gave them a cheap camera that I had unused to them. These cheap disposable ones.
Engagement in Kerala
Is not the couple that blessed but the fathers !!!!
Look, look at you ….